Nirmala Norma Berrios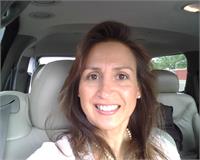 Nirmala (Norma Berrios-Rooney) has been practicing yoga since the age of 16. For as long as she could remember, she was always interested in her purpose and the deeper meaning of life. For the past 16 years she has immersed herself in Self Study with her Guru, Manorama, director of Sanskrit Studies and Luminous Soul Method.
Nirmala holds a 200 hour certification in the Hatha/Vinyasa yoga method through Laughing Lotus School in NYC since 2004. She teaches a more traditional style of asana which focuses on alignment and breath awareness. Her classes often include, pranayama exercises and end with a 10 minute meditation.
Nirmala also runs the operations for the Falls General Store and is the Director of Falls River Yoga. Her amazing teachers assist in running the studio - providing this wonderful Seva (selfless service) so that the local community can experience the benefits of yoga.
Nirmala Norma Berrios instructs the following:
Ready to explore Core Yoga? Learn the fundamentals of this signature class and take your practice to a deeper level. These classes will emphasize longer held poses, core strength, flexibility, balance, and concentration, creating a foundation from which to grow! No experience necessary, but a willingness to sweat and explore your edges. A 10-15 min meditation is included in the time scehdule.




Open to all levels, our Gentle Yoga class is designed to connect breath, alignment, and mindfulness with basic yoga postures. Based on the Kripalu tradition of cultivating inner peace, these classes focus on stretching and attention to breath during a relaxing flow. Especially good for anyone who wants a slower paced, less strenuous class. All levels.




Attention Kirtanist! Bring your instruments and your reverent mantras and join us for an evening of devotional call and response chanting in the beautiful space at Falls River Yoga! New to Kirtan? Bring your curiosity and join in the joy of chanting devotional mantras and hymns to the divine. By donation!