Suresh Randall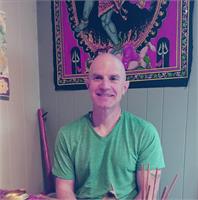 Bumbling blindly backwards onto the path of yoga as his guru always says Suresh started his journey as a student of asana.
Spending time in ashrams through out the state's he realized his path would lead him back to Vermont and his teacher Prem Prakash, director of the Green Mountain School of Yoga.
Almost seven years later as a student of his guru, he has been given permission to teach others the grace of the yoga path.
Adhikari in the ancient Sanskrit, meaning to hand down from teacher to student, the knowledge and shakti or energy of yoga.
His classical yoga class blends breath work, asana or postures, self reflection or meditation and always a bit of humor.
We are all students of yoga, so he invites everyone to come share the light and love of the yoga path.
Suresh Randall is currently not instructing any classes.