Patrick Sullivan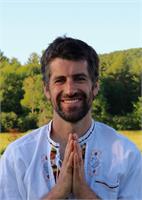 Patrick´s interest in yoga began while studying at Colorado College. Immediately recognizing its potential to help improve his life, he also knew deep inside that it is an amazing tool for remaining agile as one ages. He imagined himself as an old man, and a flexible and calm yogi. After studying a 200 hr. training based in the practice of Iyengar and the philosophy of Patanjali, his teaching career began when a friend asked him to cover her classes. That was over a decade ago and he has kept practicing, growing, and sharing. The next major step on the journey was studying a 200 hr. Teacher Certification with YogArt. Today his classes are considered Vinyasa Flow, influenced by every yoga student and teacher he meets. They are spiritually based, and are open to all levels, and he gives variations of postures according to every persons needs. You will find a comfortable, non competitive, yet challenging class staying true to the foundation of yoga. With whole hearted gratitude Om Om Om.
Patrick Sullivan instructs the following:
Ready to explore Core Yoga? Learn the fundamentals of this signature class and take your practice to a deeper level. These classes will emphasize longer held poses, core strength, flexibility, balance, and concentration, creating a foundation from which to grow! No experience necessary, but a willingness to sweat and explore your edges.




Open to all levels, our Gentle Yoga class is designed to connect breath, alignment, and mindfulness with basic yoga postures. Based on the Kripalu tradition of cultivating inner peace, these classes focus on stretching and attention to breath during a relaxing flow. Especially good for anyone who wants a slower paced, less strenuous class. All levels.